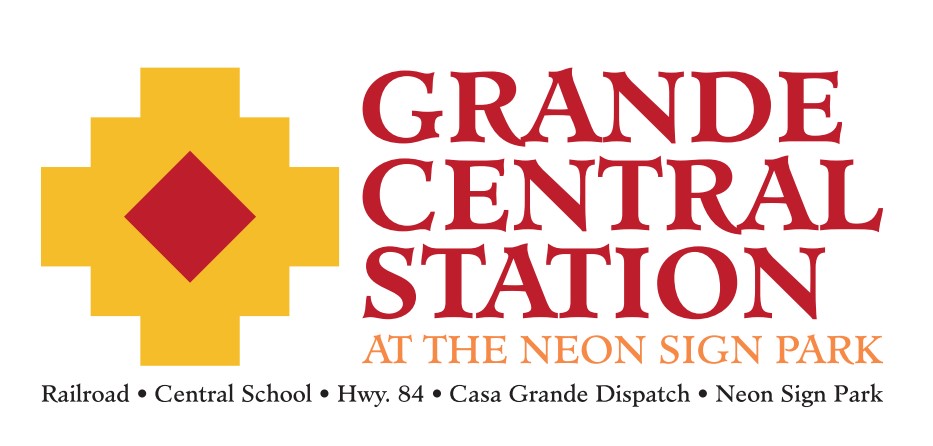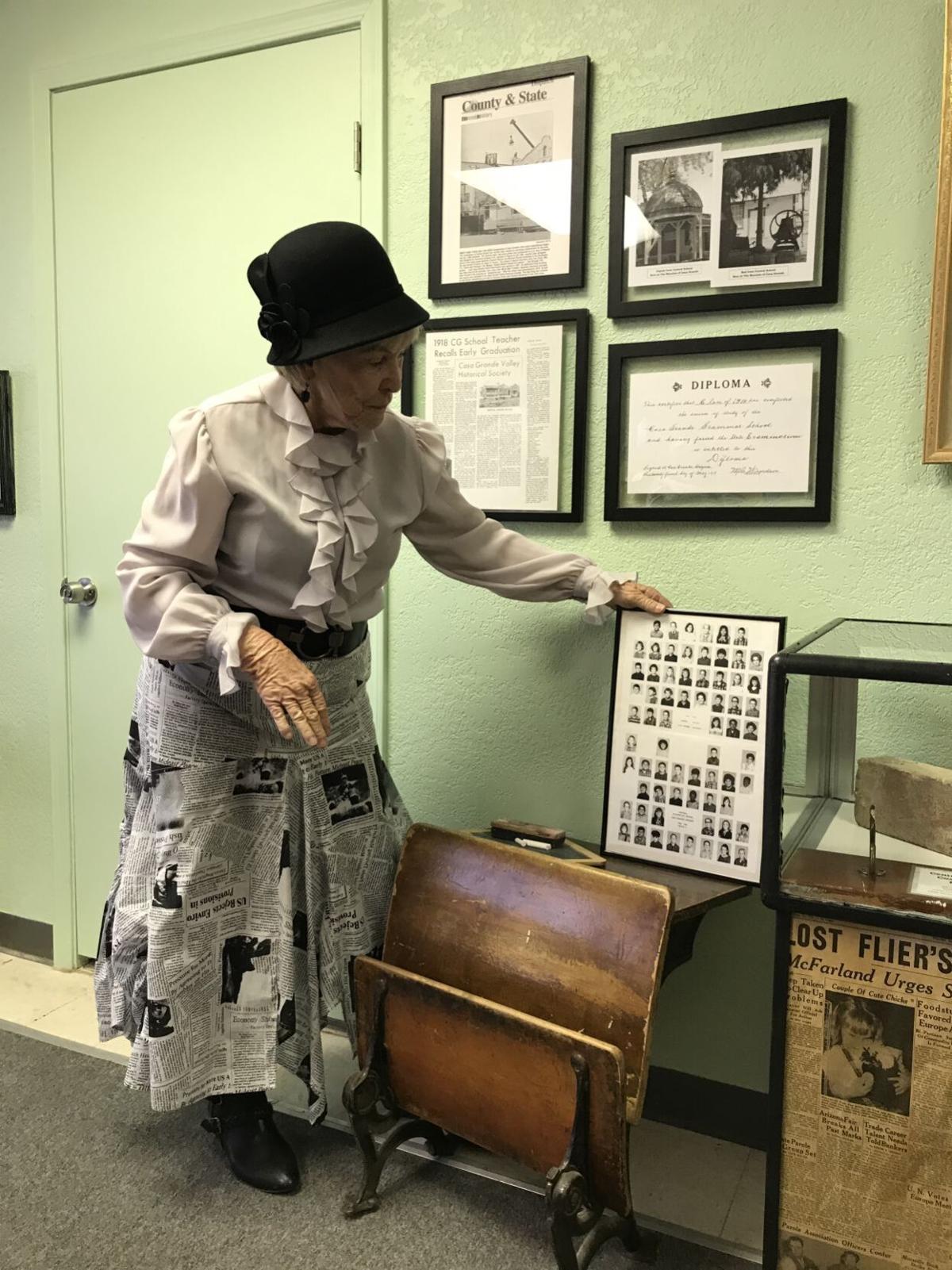 Stepping into Grande Central Station is a visit back to early Casa Grande.
Tucked behind the Casa Grande Valley Newspapers Inc. offices, Grande Central Station looks out on the Neon Sign Park, 408 N. Sacaton St.
Don't let the exterior of the corner, 21st-century-style suite fool you though. One step through the door is all it takes to be transported back more than 100 years.
Dressed in clothing befitting the era of the second decade of the 1900s, Marge Jantz and Marlyn Gallagher eagerly greet visitors as they arrive at the center and take them on a short tour dedicated to the community's early history.
"We're trying to present the history in an interesting way," Jantz said. "It's kind of a cross between history and story-telling, but also we try to make it a little artsy."
The suite, which Jantz refers to as an "information center," is home to a number of displays on the railroad, State Route 84, the Neon Sign Park, the Casa Grande Dispatch and Casa Grande's first school — Central School.
It may no longer stand, but there are many Casa Grande residents that vividly remember what it was like to attend Central School.

Read more on Pinal Central

For more information or to schedule a visit call 520-423-8688 or email: grandecentralstationaz@gmail.com